Follow Along
Thanks for your interest in our progress. Keep an eye on the site and our social feeds for information about the movie when it is released.
Time to get the rain jackets out! I've learned to not plan my outings around weather forecasts here in #Portland #Oregon —instead I just get the gear & embrace it! - - @columbia1938 #TestedTough #ColumbiaMontrail #LiquidSunshine #PDX #WaterIsLife #KeepsItGreen #ColumbiaSportswear #ColumbiaAthlete #PortlandOregon
Awesome sunrise while leading the inaugural #RunTRGpdx run. This is a project of the @portlandalanoclub where we help people w/ substance addiction use running as another tool for their recovery. So stoked about this! Stay tuned for more info, & spread the word! - - Then when I finished I got a FaceTime video call from @thewilliegmcbride as he was finishing off his last couple miles of #Moab240 w/ great friend/pacer @pdxphotogirl - What an absolute amazing & inspiring start to the day! Congratulations to Willie & crew! Wish I could've been there, but very cool to see the community support from afar ❤️ - - #RunningInspiration #UltraMarathon #FootTravel #MovingMeditation #SoberMovement #Portland #Oregon #RunTRG
Not sure how I've gone through life this long & not dressed up as #TheKing ?! Well, today was the day at the @gobeyondracing #ElkKingsTrailRaces in the #Oregon #TillamookForest - - Congratulations to all that dug deep out there this weekend! - - #ElvisIsAlive #WyeastWolfpack #aidstationshenanigans #ElkKings25k #ElkKingsMountainMarathon #GoBeyondRacing
Are you up for a weekend challenge? If so, you should try the #WyeastChallenge called #FunOn1 ! - - Instructions on the link in the @wyeastwolfpack bio. #GetAfterIt & earn a chance to win some awesome prizes ! - - #ForestPark #Portland #Oregon 🌲 #trailrunning #hiking #FootTravel #WyeastWolfpack #pdx #Firelane1 - - Video: @stevenmfilmphoto
Sending all the best wishes to my dude @thewilliegmcbride as he embarks on the #Moab240 this weekend in #Utah - - Not only am I impressed by the courage to attempt a challenge like this, but for the thoughtfulness to raise money & awareness for @naya_pdx (a non-profit providing a range of essential services to the #NativeAmerican population here in #Portland #Oregon) - - Consider making a donation, & help send some #posivibes for Willie! More information in the link in the @wyeastwolfpack bio. - - #GetAfterIt brutha ! ! ! - - #MoabUtah #ultramarathon #trailrunning #ultrarunning #FootTravel #wyeastwolfpack #feedthegoodwolf #nayapdx
Sunday #FairmountLoop w/ cooldown at #CouncilCrest - Stunning Fall day! - - #Loowit #Wyeast #Portland #Oregon #PNWonderland #pnw #pdx #MtStHelens #MtHood
I wanted to use this post to say thanks everyone for the birthday wishes! It is always an incredible time to look back on all of these people that have been part of my life in even a small way. Thanks for taking a second to reach out. I took my birthday off and spent the day touring around Portland with my 3 year old. Then dinner with the rest of the family that evening. Friday we hit the road and headed up to Mt. Saint Helens for some camping, hanging with some great friends, and to cheer on runners at the @daybreakracing Backcountry Rise 20 mile and 50k. 40 was an awesome year. I don't plan on year 41 being anything less.
Had a strong day out on the Cascade Crest 100 course thanks to some great support by these two guys. Final time 22:30.09. Good enough for 18th overall. Time for Ben & Jerry's.
Hit the old training grounds with my buddy Tommy while back for a family visit. Oregon has big climbs and Mountain views, but those nasty sharp rocks, technical trails, bugs, and high humidity is nothing to take lightly. Oh and rattle snakes, them too. #trailrunning #ultrarunning #snakejumping
I had the pleasure of circumnavigating Mt Rainier via the Wonderland trail over the course of 3 days with some amazing people under the care of the team from @aspire.adventure.running . What a trip! What an amazing place! Simply stunning. #pacificnorthwest #mtrainier #pnwonderland #wonderlandtrail #ultrarunning
Solo adventure up to the peak of Tomlike Mountain. This place seems fake, it's not. #trailrunning #mountainrunning #runhighs #ultrarunning #runnersofthewild
Our marriage is old enough to drive! Happy 16th anniversary to @micaelamae We got sucked in by an instagram ad and celebrated at the @getawayhouse It was excellent! No internet, quiet, and beautiful scenery.
Wild Outback 55k. 34.5 miles at an average altitude of 6000. Fairly technical trail with 5000 feet of climbing. 100% awesome event in an incredible place. An exorbitant number of fast runners. @alpine.running #trailrunning #mountainrunning #ultrarunning 📸 @kylemeck
Happy Father's Day dad! Three years ago after I had to drop from my Oregon PCT attempt. I called my mom to tell her the news. My dad yelled from the background "tell him I'll help if he wants to do it again." 2 years later he came out, supported me, dealt with logistics, slept in a tent, showered little, ate food on the side of the road and in campsites for a week and most importantly was just there to drink some coffee with me before I ran every morning. We got it done. Him being there to see it in person was the best part for me. At the end he had his 40 year old son crying on him like a baby. I guess he's used to it. He's been there from the start.
Celebrating National Trail Day with a few running miles and a few more hiking and clearing brush along the way. I don't do trail maintenance as much as I should, but it is extremely humbling to see the amount of care and effort put in by large groups of passionate trail users of all types to keep access to these amazing places open to explore. Thanks to @daybreakracing and the @nwtrailalliance for the awesome day out there!! #mtsthelens #coldwaterlake #nationaltrailsday #trailrunning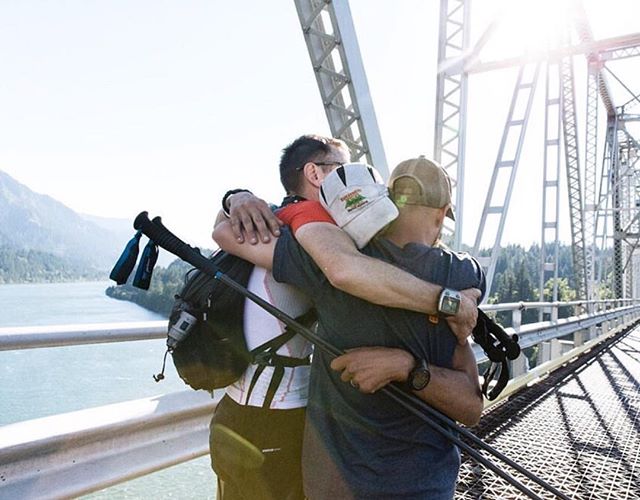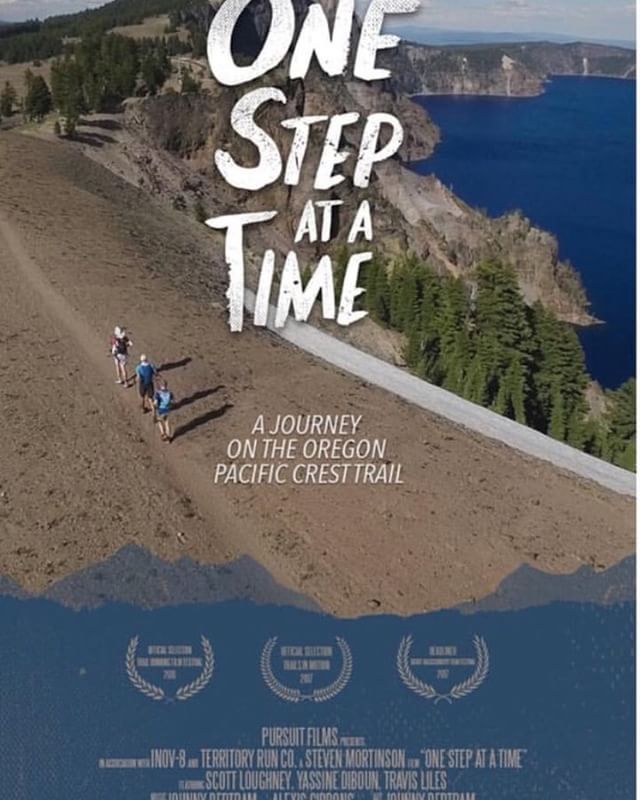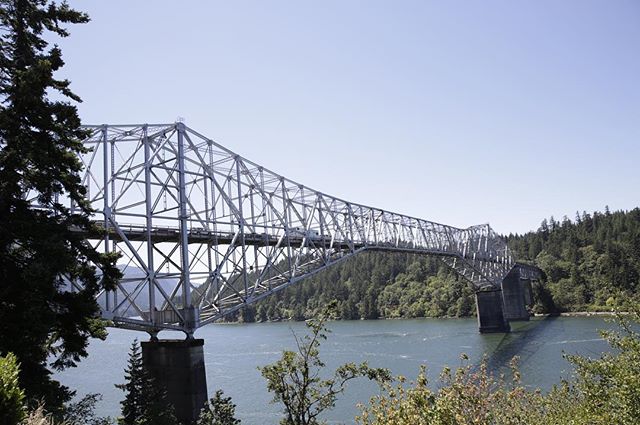 For the past 8 days @yassinediboun and I, and for a while @travisliles have been running home. This is our finish line. We have an estimated 6pm finish time. #orpctrun #somanymiles #thisisultra #fktattempt #finishcancer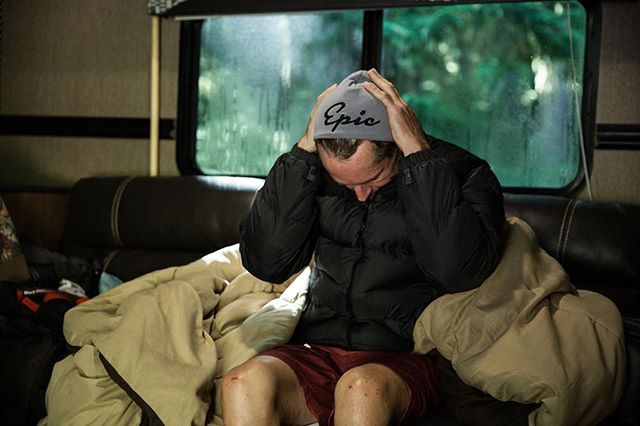 Last night @yassinediboun and I needed off the trail. After some food and much needed sleep, we are back on the PCT. We have slowed enough to miss the overall FKT, so we are gunning for the supported FKT. If we can finish before 12:40 am on Monday, we have it. We are estimating a Sunday afternoon to evening finish. #planschange #thisisultra #somanymiles #orpctrun #fktattempt posted by @chrislowphoto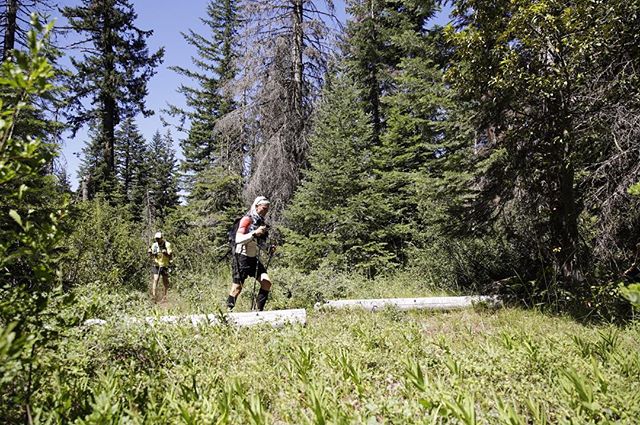 At about 11:30 we crossed highway 140 near Fish Lake and started the push over Mt McLoughlin and on to Crater Lake. Today, because of a mapping error yesterday, we will do about 69 miles. #orpctrun #fktattempt #somanymiles posted by @chrislowphoto